This company is made by EmeraldDuck. Please don't edit without her permission. Upon request, this can be used in stories.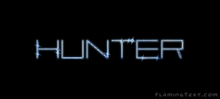 Main Info
Edit
Base: United Kingdom
Location: Mainly Heathrow
Company Type: Duty Free
Hunter Enterprises (Hunter) is a large company that sells duty free items and expensive clothing. It has stores in many airports, and was formed by Abrienne Velos after Adrian Gotts ran away and escaped the Brackwell Prison.
Many years ago, the criminal Adrian Gotts escaped prison once again, after killing Alex Pols and many other innocents. A friend of Alex (Abrienne Velos) decided to make what was once his dream come true; to make his mark on the world. So, Abrienne started a company, and as more airports were being built, more passengers demanded more duty free items. The demand was huge, so Abrienne took this opportunity to make more money out of this, which would turn out to improve the legacy of Alex. Abrienne became richer over the years, but she was still haunted by the deaths of her friends and family and decided to go in hiding; to chase Adrian; to end the carnage.